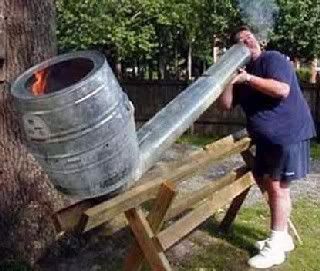 Do You think this could actually backfire, and put Palin back on the Presidential Path?
--Today is Thirsty Thursday's First Ever Taxday Edition--
Just because we love our visitors so much, we wanted to make it extra special . We went out and got the absolutely craziest, newest, most unbelievable stunt on tevee The SNL Sarah Palin Network Previews. of course we also have to give you a big bong to puff it up so don't forget to Puff Puff, Passsssssssssssssss that Alaska.
Lets See What the Silver Medalist Has to Say about Her New Network
Some of these shows are actually a pretty good idea infact.
"My Daughter Only Sprained Her Ankle; you can't seriously be thinking about euthanizing her ? "
this could be the show where we send Rush for his lobotomy. hmmmm sounds exciting already.
or how about this winner - "Tea Party Wheel of Fortune".. What ?
I already see one that will probably become an instant hit - "Are You Smarter than a half term Governor ? " (side-eye) Co'mon Sarah, that's got to be priceless.
She even has something for the animal lovers - "Fat Cats",, yeahhh.. (do not go there with me, okay) and for us crafty types she's got that covered too. "Painting for Patriots" what can I say, she's got it all.
I'm hoping she doesn't narrow her focus on "Hey Journalist - I Gotcha".. bloggers could be her first line of fire, literally. as we all know she's hunted wolves with an assault rifle out of a state police helicopter. Wheee Doggie. Looks like she's even got that one lined up for a replay. that Sarah, she's so smart.
But if anybody is going to watch anything I think we can get the best bang for our buck if we all tune in for "30 Mainstreet". wow that pic of Michael Steele throwing up the Lightning Bolt has me all revved up already. BOLT !
That Sarah Palin, she's soooo folksy.
It's Thirsty TaxdayThursday - Now somebody pass me that Alaska, before I go mail my return
Loading image
Click anywhere to cancel
Loading image
Click anywhere to cancel