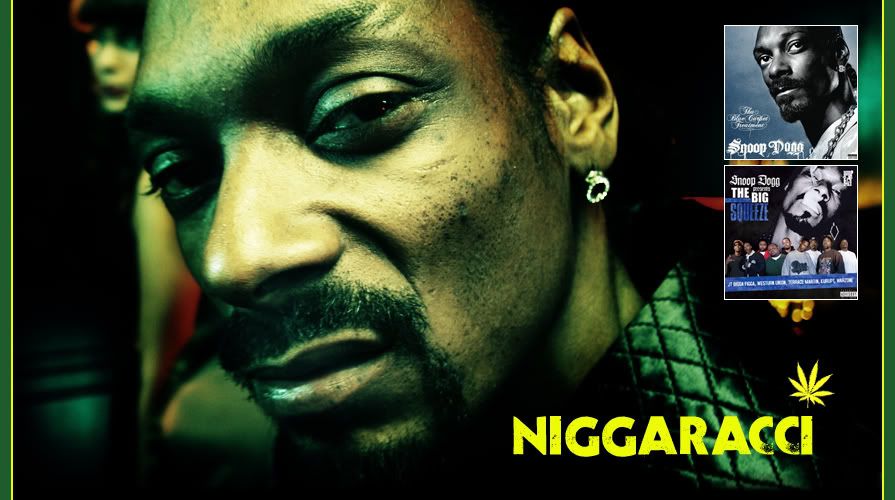 We Are Still Scratchin Our Heads On This One -
Snoop Dogg as The Producer Niggaracci
This is some notoriously stupid mess from Snoop - who at this stage of the game ought to know better. why would he stop growing to stunt ? this is some real mess right here.
first off, you have new artists - this is a new artist compilation; then ontop of it, you come with some real stupidity like this ? awwww Snoop Dizzle did you miss the Nas Mess last year ? Ain't nobody gonna promote no cd from somebody who will undoubtably regret making this move in a few months. no doubt he knows better; but some strawberry kough must be bustin his briz-an.
the fact that he's not bustin no smoke in the market, and he's talking about new talent; that tarnishes it with his reentry to the niggerisms.
Gee Snoop, the only thing you missin on this plate is some Coon.
Oooohhh did I say thattttttt..
Hells to the Yeah
.
Big Snoop Grow UP Please,
This ain't workin babybwoy,