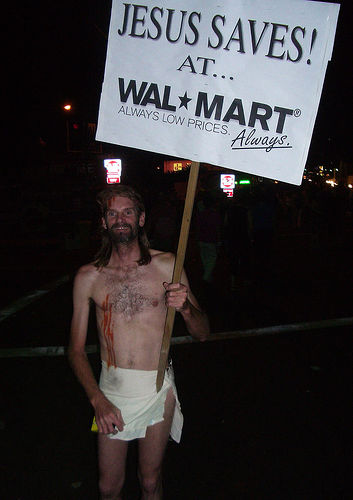 Yes It's Jesus and He's At Walmart. We're wondering if this is somekind of corporate mindtrick
?
We Know You Love that Whole People of Walmart piece - so we found this on one of our Tumblr dashboards and thought you just might find it curious. ya damn skippy we said curious because anything found at Walmart should be thoroughly investigated and confirmed before accepting as a natural occurance.


From wishididntknowthat:
Okay now What Say You Guys - Is This A Sign from Heaven That Walmart is The Place ?
You have to admit that the guy at the top with the sign looks like Jesus of the KJV; and it looks like his pic on the receipt - so could this
really
be Jesus of Walmart ?
oh and we have to add of course - WU Tang Clan ain't nothin to fuck wit..