This is another Saturday round up, and we are not short of clowns this episode.. we give you Gastly to Goddess.. You Make the Call - but remember This Is ALL NEWS, To Some of Us. LOL
Den Den was off his meds apparently, and somebody needs to point him in the direction of the nearest Make Over Reality Show, QUICK. He Is The Biggest LOSER. any respectable drag queen would never been seen dead with that purse and dress. And to think he had the nerve to cause a stank on the Beach. He Needs His Ass Whooped Real Momma Style.
Plus, member of his crew allegedly assaulted manager when he asked for the money.
*Within days of his appearance on the season finale of "The Apprentice" and promise to enter rehab, Dennis Rodman got himself in trouble in Miami after sources claim he left a restaurant without paying the bill.
TMZ.com reported Sunday, "Rodman and some friends had dinner last night at the Gansevoort Hotel in Miami, and left without paying the $1,000 bill. When the manager tried stopping Rodman's party, an altercation erupted and the GM got punched in the face — allegedly by a member of Rodman's posse."
According to the Web site, the fight spilled into the street and resulted in a rear view mirror being knocked off a $289,000 Lamborghini parked near the sidewalk.
Police confirm the Miami Beach PD responded to a call from the hotel right around the time the altercation took place. No word yet on whether the victim will press charges.
The restaurant agreed not to press charges if the bill was paid — and it was.
Literally We Have nothing to say, except, did somebody wake his syrup sluprin ass up to tell him ? probably wouldn't make a bit of difference anyway. he's asleep in his shoes but he still doesn't realize it. Damn..
One month after it was reported that Lil Wayne's new album
Rebirth
was pushed back to June,
XXLMag.com
has learned that the project has been moved once again.
Reports came out today that the disc was moved, and a label rep has confirmed that the experimental album will now come out sometime in July. It is unclear if the several tracks that have leaked on the net will be included on the CD, like "
Politics
" with Gudda Gudda or "
Spit In Your Face
" with Cash Money artist Kevin Rudolf.
Yet according to
Rolling Stone
, the leaked song "
Fix My Hat
" will be on
Rebirth
.
In April it was reported
that Universal wants to the release Weezy's Young Money compilation on the same date as
Rebirth
, which is complicating the drop date. As of press time it is uncertain if that is still the case. –
Elan Mancini
Have Mercy Nasser - at least get a damn DNA Test before you get to actin all Babydaddyish. You married the Milkshake and now you Sour,, Awwww.. what's the matter, did she cut off your supply of excess carpet ? Man Up - and Take Care of Your Damn Baby, cause you know it's Yours.
It doesn't look like Nas and Kelis are on good terms. After filing for divorce last month against her husband of three years, Kelis - who cannot work because she is pregnant with the Queens rapper's son - is asking for Nas to pay for her lawyer fees in the case.
TMZ
reports today (May 20) that not only does Nas not want to pay for his ex's attorney, but he doesn't want to fork over any money for spousal support.
Both Esco and the R&B singer are seeking custody of the child that Kelis is just weeks away from birthing. Rumor is that Kelis filed for the split because she believes Nas was cheating on her.
As of press time neither artist has offered any statements about the case. –
Elan Mancini
Kelis Baby Do You Have to let errybody get a taste of Yo Milkshake ? Damnn Girl cover that shit up.
*Documents filed in Los Angeles reveal that Nas, 35, has asked a court to deny his pregnant wife Kelis any spousal support in their divorce.
The 29-year-old "Milkshake" singer, whose first child with Nas is due in July, filed for divorce last month, according to reports. Both sides are seeking joint custody of the unborn child.
Although the couple went public with their marriage with a ceremony in 2005, the pair was secretly married at a courthouse in 2003, a source confirms.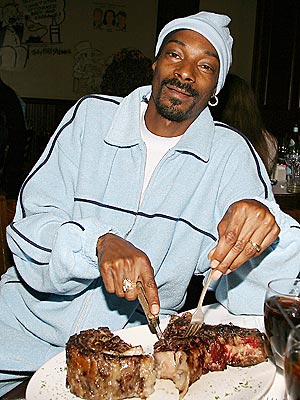 Go Snoop, we knew that you'd win this one. Here's a lil advice Big Homie - next time keep the fans off the stage while you and yo posse' workin. it's been known to get gully up there
Jury finds Snoop is not personally responsible for fan beatdown at 2005 concert.
*A civil jury on Friday cleared Snoop Dogg of civil assault and battery claims in the beating of a fan who stormed the concert stage during a 2005 concert near Seattle.
The jury, however, did find that Richard Monroe Jr. suffered serious injuries during the concert and awarded him $449,400 in damages to be paid by a record label, another performer and others involved in the concert, reports the Associated Press.
The damages awarded were substantially lower than the $22 million Monroe sought when he sued the rapper in 2006.
Jurors found that Snoop Dogg, whose real name is Calvin Broadus, doesn't personally owe Monroe anything
. The artist was not in court Friday for the verdict, but he attended part of the trial and testified, denying that he struck Monroe.
During two weeks of testimony, jurors were repeatedly shown a video of a melee that Monroe said left him unconscious, badly bruised and nearly naked. Monroe's attorney, Brian E. Watkins, said jurors did believe his client's contention that Snoop's people were involved in a savage beating.
"We're very pleased that the jury found that this incident was not something to be taken lightly," Watkins said.
Responsibility for paying the judgment falls on Doggystyle Records, which Broadus founded; rapper Soopafly, whose real name is Priest Brooks; and other unnamed parties.
Producer asks judge to seal the case; Mashonda's lawyer calls move 'curious.'
Swizz YOU A HOE, and Alicia - Well it's obvious you have no judgement.. Go Get Yo Ass some Therapy you Homewrecker. Mashonda did nothing to you Alicia, so you will get this back, in the later-on babygirl, mark these words. What Goes Around, Comes Right Back to Yo Ass, in a lil while - always
(May 22, 2009)
*Now that he's gone public about his romance with songstress Alicia Keys, rapper and producer Swizz Beatz wants the public barred from ongoing divorce proceedings with his wife, singer Mashonda, the New York Post's Dareh Gregorian reports.
Beatz, whose real name is Kasseem Dean, has asked Manhattan Supreme Court Justice Deborah Kaplan to seal the proceedings and issue a gag order.
Mashonda's lawyer, Bernard Clair, called the move "curious," and noted that his client's divorce suit and request for support for their son were "flying under the radar until Mr. Dean and Alicia Keys went public about their long-term affair and he released a song implying that he likes it when Alicia serves him breakfast naked.
"Now that Mr. Dean's questionable conduct is being scrutinized, he suddenly wants a gag order and the media to be locked out?"
Rapper takes action after reports surface that he was a DEA informant.
Have Mercy, Tip you cleanin house. good move my man, good move. now if you can get that shit cleaned up before you get done with your bid, the rest will be gravy baby.
The rapper, who was sentenced to one year and a day behind bars on federal weapons charges last month, has dropped Alfamega from his Grand Hustle Records following a published report by SmokingGun.com earlier last week that claims he was an informant for the drug enforcement administration during a trial on a heroin trafficker.
"Even though all our artists and employees are asked by us to be honest and open about their past history, at no time did Alfa disclose to me or Grand Hustle what has now appeared in the media," T.I., born Clifford Harris, said during an interview on Atlanta's 107.9 radio station.
"He essentially deceived us by failing to fully disclose the truth about his past, and there is no place in our organization for dishonest and misleading behavior," he continued. "As I have always said, you must take responsibility for your own actions. We at Grand Hustle can not support or condone the blaming of others for our own mistakes. I hope and pray to God, bless his savings plans, but I don't foresee me or my company playing a role in his personal or professional business."'
T.I. pleaded guilty last March after he was arrested in 2007, attempting to buy unregistered machine guns and silencers.
How the Hell is she suing anybody with her Shady Ass? she's just mad she aint' gettin none of that O2 money.
Singer's former rep seeks $44 million, only 'after numerous attempts to resolve matter amicably.'
*Raymone K. Bain, the famous former publicist for Michael Jackson who became widely known during the singer's child molestation trial, has filed a lawsuit against the King of Pop for failing to pay her fee.
In the lawsuit, Bain is seeking $44 million from the entertainer. She claims to have overseen every aspect of Jackson's life, including arranging his housing, paying his bills, running his companies and helping to save him from foreclosure, among other things.
But one has to wonder if Jackson's supposed to be broke, why is she suing for that much money and how does she justify that figure? The Washington D.C.-based lawyer sent EUR the following statement regarding her lawsuit:
"It is with deep regret that I find myself at this place, having to file a lawsuit against my longtime employer, and someone whom I have greatly admired and respected, Michael Jackson.
"Mr. Jackson and I have had a long, productive and mutually beneficial business relationship.
"Unfortunately, Mr. Jackson has elected not to honor the financial obligations of our contractual relationship, despite my numerous attempts to amicably resolve this matter.
I am sincerely disappointed in Mr. Jackson's failure to honor his obligations.
"This lawsuit will result in some discussion about the relationship between Mr. Jackson and me.
Hypothetical theories, accusations and rumors, if gauging from the past, will be many.
However, all of these will be replaced in court with the truth.
"On a personal note, I would like to thank all of the individuals who have given so much of their time and effort to assist me throughout the Jackson years.
I thank you for your support and prayers.
To the Jackson fans who have written letters to me, thank you, and I wish you all the best.
"Despite the action I have been compelled to take for professional and business reasons, when looking back, I have no regrets.
Michael Jackson, in my opinion, is the 'King of Pop,' and I wish him, and his family, only the best."
It Matters Not - This is the Queen of Tennis - and Y'all Betta recogize. this girl is a multimillionaire in the prime of her life. she's gonna buy and sell all y'all tabloids by puttin her face on your cover. Pay Her Damn it. that's all you can do, cause she can Do What It Do.
YOU Go Serena !
*Less than 24 hours after proclaiming she is the true No. 1-ranked women's tennis player, world number two Serena Williams was knocked out the second round of Tuesday's WTA Rome claycourt International by No. 20 Patty Schnyder 6-2, 2-6, 6-1.
According to AFP, "the game did not finish until 1 a.m. local time and there was a strange and subdued atmosphere, although Schnyder at least managed to lift herself enough to see off her poor opponent."
Perhaps Williams was still distracted from the successful launch of her fashion, accessories and jewelry line on HSN and www.hsn.com, with 25,000 pieces selling out after just 3 hours of air time during HSN's primetime debut (Thursday-Saturday morning) April 30 - May 2.
Serena Williams Signature Statement is a complete accessories collection including handbags, jewelry and apparel that ranges from $16.50 for the Signature Statement Rings of Bling Drop Earrings up to $99.95 for the Signature Statement Flowing Floral Reversible Maxi Dress.
During the launch, Serena modeled her collection, told anecdotes about the inspiration behind each piece and took calls from elated fans from around the country. One of the most popular pieces was the famous Lucky Ring Serena wears during each of her winning matches. Additionally, nearly every handbag and fashion jewelry piece was spoken for by the end of her last show on Saturday morning.
"I love to make a statement both on and off the court. Passion, drive and hard work have taken me down this and many other creative paths throughout my life," said Williams. "As with tennis, it takes a lot of discipline and precision to make beautiful things come to life. This is a dream come true for me to share truly gorgeous things that I love with the world on HSN."
Now is that enough for ya ?