Today we're going to do a short order catch up on some news items that seemed to fall into the news cracks. There are things that are wrong in this world that totally make no sense at all.. Things such as this woman microwaving her six week old baby to death; in California. she is obviously in need of mental evaluation and treatment. hopefully she hasn't hurt anyone else. she's in custody and the charges will have to be murder.
(SACRAMENTO, Calif.) — A California woman was arrested Tuesday for allegedly microwaving her six-week-old daughter to death, shocking even the most seasoned police detectives who conducted a three-month investigation to determine such a rare cause of death. "We had never seen a crime this unique and disturbing," Sgt. Norm Leong of the Sacramento County Police Department told ABC News.
This is one of the things that escaped the news in place of Michelle Bachmanns guessing game. why is the mainstream media so repulsed by real news ? isn't it time we started asking them directly ? look at all the issues that they ignore. instead they beat a high name factor bad news story to death, again; and ignore stories of lesser star value. such is the case with the jackass actor who killed himself and a passenger Monday nite. why was he more important that that six week old baby ?
hmmmmm I'd venture to say it's because he had fame and she was no one yet. that's why this is so disappointing. they spend hours over playing the death and suicide by vehicle of a stunt man; yet ignore the baby who is a true victim of the heinousness of society. maybe it's time we started asking for real news on a regular basis, instead of the same stories beaten into a pile of bloody meat.
did you realize that Chinese Dissident Ai Wei Wei was released today ?

"

I think that all the silence is worse than all the violence

"- Lupe Fiasco

Once Again Lupe nailed it; and again we seem to be in a time vacuum where any news that manages to seep through is better than not really knowing what's really going on in the world today.

Did you realize that there are political campaigns being waged on the legalization of Marijuana ?
First we see this video from the Judges and Others interested in setting up shop now, so immediately opportunist Ron Paul jumps on it and signs himself up for Legalization. That swings like a double edge sword, simply because many of his views are not so kind toward POC. amazingly thats' not important, since apparently POC don't give much of a hoot about Ron Paul until he signed onto Marijuana Legalization.
All I can honestly say is that it looks like a commercial for legalization; for industrialization. lets just see if the major tobacco companies don't suddenly join hands with the courts, and the drug companies to ramp up the legalization efforts. however it works out, it's going to be even more gangster, we're sure of that.


The Legislation, Modeled after the Repeal of Alcohol Prohibition, Comes on the 40th Anniversary of the Failed War on Drugs and on the Heels of a Global Commission Report Recommending Marijuana Legalization

The legislation would limit the federal government's role in marijuana enforcement to cross-border or inter-state smuggling, allowing people to legally grow, use or sell marijuana in states where it is legal. The legislation is the first bill ever introduced in Congress to end federal marijuana prohibition.
And also -
"The war on drugs – declared 40 years ago this weekend – has been the principal driver of mass incarceration in America," said U.S. mayors in a resolution adopted on Monday at the United States Conference of Mayor's annual meeting in Baltimore. The mayors pointed out that the U.S. has by far the highest incarceration rate in the world, with 2.4 million of its residents in prison or jail, including roughly 500,000 Americans behind bars for drug law violations – an increase of 1200 percent since 1980.
In their resolution, the United States Conference of Mayors (USCM) officially endorsed pending bi-partisan federal legislation, the National Criminal Justice Commission Act of 2011, sponsored by Virginia Senator Jim Webb and South Carolina Senator Lindsey Graham. The Act would "take the long-overdue step of creating a national, bi-partisan, blue-ribbon commission charged with undertaking a comprehensive, 18-month, top-to-bottom review of the criminal justice system and proposing concrete, wide-ranging reforms," according to the resolution.
The marijuana bill will get "more [debate] in the media than on the floor of the House" but it's still good to see, and may be something that people go back to if any state legalises in 2012 (international law aside, but that doesn't seem to apply to the US).
I seem to remember writing about

Webb's bill

last year, when nothing came of it, but I dearly hope that it gets somewhere.
Shits' so crazy these days that this woman got fed up last week in Texas at a Walmart and went after three Sylvester's after she saw them walk out with three cases of beer. them damn people of walmart.
So it clearly shows us that people are acting all kinds of ways these days in America. who walks into a store and walks out like that ? besides that, who names three children the same name ? ooohhh I forgot about George Foreman. forgive my ranting old mind for failure.
The TSA and US Scareways makes me really confused when they behave this way. jYou pprobably didn'thear about it but just last week they kicked a young football player from U of New Mexico who was a POC off the flight;and Arrested Him. Why - because they said they could see the top of his undershorts from above his pajama bottom pants. the pants were covered by a shirt. The POC was removed by the tsa for having the top of his underwear showing . Yet they said nothing to a man wearing women's underwear and no clothes. why ? is this a trick situation or what am I missing here ?
To us this sounds like a profiled test of the dress code by the TSA and US Airways. not good folks.. not good.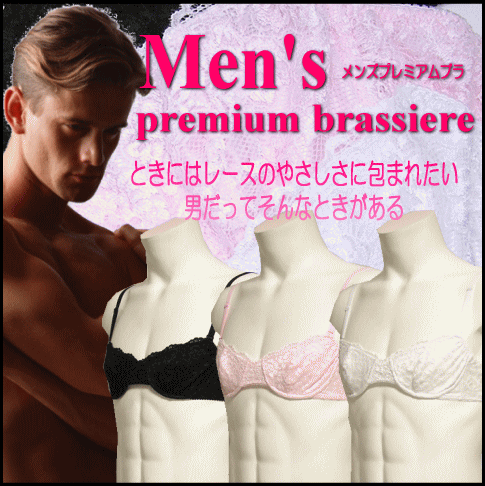 (SAN FRANCISCO) -- At a time when airport behavior is closely scrutinized for anything unusual, passengers on a recent US Airways flight were surprised to find a fellow traveler dressed only in a blue bra and underwear, a sheer white sweater, black platform heels and stockings. The passenger was a man.




Jill Tarlow, an Arizona woman who was on board the June 9 flight from Ft. Lauderdale to Phoenix sent a photo of the unidentified passenger to the San Francisco Chronicle. She said that despite other passengers' complaints regarding the man's attire, he was allowed to board.




US Airways declined comment to ABC News, but spokeswoman Valerie Wunder told the Chronicle that employees acted correctly by not removing the man from the flight.




The incident came just days before 20-year-old University of New Mexico football player Deshon Marman made headlines when he was booted off a US Airways flight after airline personnel approached him about his pants sagging too low. Marman was arrested on June 15 after being told to get off the plane. He claims that his pajama bottoms were loose, but that just the top of his underwear were in public view.




Veteran flight attendant Mark Gentile, currently a US Airways union rep for the Association of Flight Attendants-CWA MEC, said that this case of the lingerie-wearing man is "certainly one of the most bizarre."




"I could see how someone could take offense to it because you're sitting inches away from someone on an aircraft and people respect their privacy and don't want to have that invaded," he said.




Gentile, who has been a flight attendant for 34 years, said that passengers behaving in bizarre ways is not uncommon.




"I'm surprised there aren't books written on the situations that occur...I don't think you could dream up this particular one," he said, recalling a time in his career when he witnessed a man try to use a closet as a bathroom on a red eye flight. "There's always something new that comes up." - Copyright 2011 ABC News Radio
And did you realize that America was Air Conditioning Afghanistan ?
America Is Any Of This News To You ?