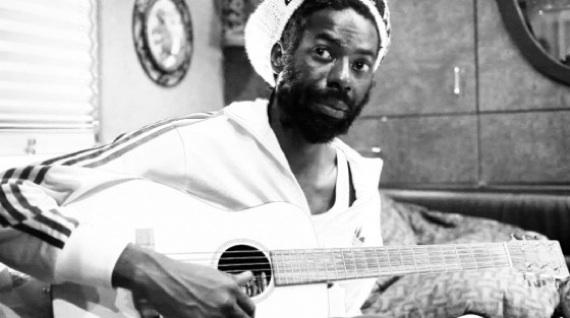 Clearly We Can See that He Is Ready to Get Back to WORK
The development came when one judge disagreed with the ruling of another and will allows the Jamaican Reggae Star to perform at a January 16th Miami Concert.
It's clear that the judges are not able to give him any form of impartial justice; because they keep reading their personal feelings into their rulings. It shouldn't take a panel of judges to try one defendant on trumped up charges. This is why there is always an appeal in every action in this case. clearly there needs to be some recusing.
The judges are so divided from the law that they are openly in violation for misapplication.This is why the new judge stepped in - from outside the jurisdiction.
That may be the crux of the issue, when the new trial starts in February 2011. Since the previous trial ended in a mistrial; if it happens again, Buju Walks. As he should have when the previous trial ended.
Really America, How do you try a defendant when their is no evidence other than your entrapment to use against them ?
Drive Suh - Drive Di Ting Mi Seh
FLORIDA, United States, Thursday December 2, 2010 – Fans will get to see reggae superstar Buju Banton perform at the 'Before The Dawn' concert early in the New Year, the first chance since his arrest on drug charges.




This after US Judge James Moody yesterday overturned last month's decision by Magistrate Judge Anthony Porcelli who denied Buju's request to perform at a December 26th show. The show, named after the album which the singer released while he was in prison in September, has been rescheduled for January 16th and will be held at the Bay Front Amphitheatre in downtown Miami.




In his ruling, Moody said the argument that Buju (real name Mark Myrie) is a flight risk cannot stand as a reason for him not to attend the concert since that matter was addressed when the singer was released on US$250,000 bail in November.




Under the conditions of the bail that was granted almost a year after his arrest on charges of conspiracy to possess with intent to distribute cocaine and aiding and abetting two others in possessing a firearm during the course of distribution, Buju has to pay for a 24-hour security detail – which his lawyers say cost US$20,000 per month – wear an electronic monitor and take drug tests.




He is generally restricted to his home except to attend court, meet with his lawyers, seek medical care, or if he is granted the court's permission to leave otherwise.


Buju is awaiting a new trial next February after the first one ended with a hung jury in September.
Lawd Have His Mercy,