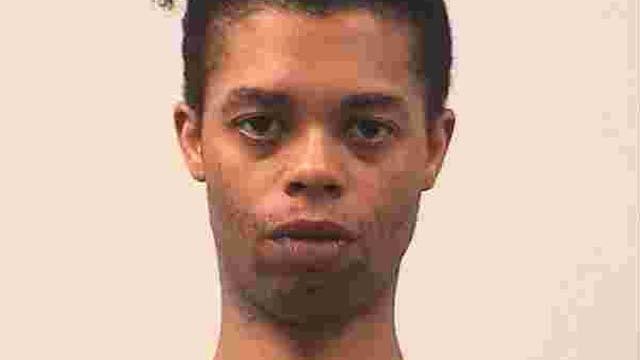 All we want to know is Why Antoine Why ?
you had to have money for insurance if you are filming a reality show. they pay you for that. not to mention the money you made to move your family out of the place where they were raping errybody up in there. you know that if you are out there they gone find you, and you can run and tel DAT homeboy. okay okay enough massacring his lyrics. this is the story from ABC News.
Internet sensation

Antoine Dodson

has been arrested in Alabama Saturday on charges of marijuana possession and four other misdemeanor offences.
Dodson, 24, was pulled over early Saturday morning in Huntsville, Ala., on speeding charges and was booked at approximately 2:30 a.m. He was charged with misdemeanor possession as well as speeding and failure to appear in court on previous warrants, according to The Huntsville Times.
Dodson was released on bond Sunday, but still faces a year in jail on the charges, the Madison County Sheriff's Department said.
A message on Dodson's Twitter account about 11:30 a.m. read: "Let me be the first to tell it!! So just got out of jail off a weak charge. LmaORoTfF!!!!!"
Dodson rose to fame after a local news report featuring his rant directed towards the man who broke into his sister Kelly Dodson's bedroom - with the now-famous phrase "Hide ya wives, hide ya kids!" -- went viral on the Internet.




The video was discovered and incorporated into a clip by New York songwriters The Gregory Brothers, who run a YouTube channel called "Auto Tune the News," which humorously incorporates news video clips set to music using auto-tune software.
The Gregory Brothers morphed the footage of Dodson into a clip called "Bed Intruder Song," which quickly went on to reach almost 80 million views on YouTube and hit number 89 on Billboard's Hot 100 list. They told Australian website Barry.com that the song had sold over 100,000 times on iTunes by September 2010. The clip was also bestowed with the "Meme of the Year" award at the 2010 Urlie Awards.
MSN announced in January that Dodson was filming a pilot episode for a reality show that will focus on his family moving out of their rough neighborhood of Huntsville to Los Angeles.