Bad Man and Batty Man - who say dem deh a bed ? POLICE!
By Steven Reinberg - HealthDay Reporter
Thursday, September 11, 2008; 12:00 AM
THURSDAY, Sept. 11 (HealthDay News) — The rate of new HIV infections among young gay or bisexual black men is significantly higher than new infections among whites and Hispanics of the same age, the U.S. Centers for Disease Control and Prevention announced Thursday.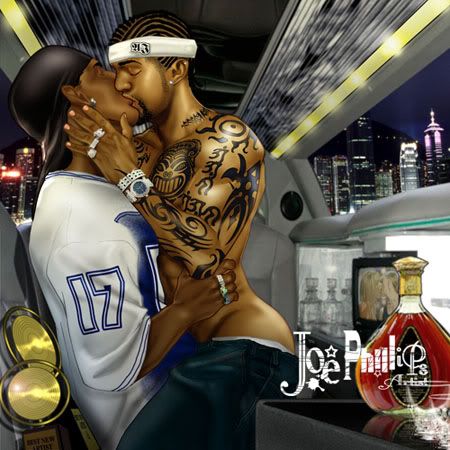 "The number of new HIV infections among young black men who have sex with men is alarming," Dr. Kevin Fenton, director of the CDC's National Center for HIV/AIDS, Viral Hepatitis, STD and TB Prevention said during a teleconference.
Among black males aged 13 to 29, the incidence of HIV infection was 1.6 times higher than that of whites and 2.3 times higher than for Hispanics, according to findings published in the Sept. 12 issue of the CDC'sMorbidity and Mortality Weekly Report.
Forty-eight percent of new infections among black men were among those aged 13 to 29, compared with 31 percent for whites and 21 percent for Hispanics. This finding highlights the need to reach men at an early age and teach them about HIV prevention, Fenton said.
"There were more new HIV infections in black men who have sex with men between the ages of 13 and 29 than any other group of men who have sex with men, regardless of race or age," Dr. Richard Wolitski, acting director of the CDC's division of HIV/AIDS Prevention, added during the teleconference.
The reasons why young black men are being infected with HIV at a relatively early age aren't clear. Some factors may include the stigma of homosexuality, lack of access to HIV prevention services, and an underestimation of personal risk, Wolitski said.
In addition, the prevalence of HIV in the black community makes it more likely for someone to become infected, the expert said. Another theory is that many young black gay and bisexual men choose older men as partners, making it more likely for them to become infected, he said.
One expert said the problem may be in education.
"What is going on with young black gay men is a clear indication of our failure to develop messages which are targeted to the communities that are most at risk," said Kevin Frost, CEO of the Foundation for AIDS Research.
"What we need are programs that speak directly to these communities," Frost added. "For too long, prevention in our country has been to tell everybody that they are all equally at risk of HIV. In fact, that's really not true. Twenty-five years into this epidemic, surely we have learned certain groups of people are at greater risk and those are injected drug users, people of color and gay men, particularly gay men of color," he said.
The statistics were somewhat different for men of other racial or ethnic backgrounds, the CDC said.
White men who have sex with men tend to become infected at an older age. Among these men, the highest number of new infections (43 percent) was among men 30 to 39 years old, according to the report.
"A range of factors likely contributes to new transmission in these age groups," Wolitski said. "They include difficulty in maintaining safer behaviors for many years or even decades, as well as the stigma of HIV, substance abuse and higher HIV prevalence within this group."
For his part, Fenton said, "the heavy impact of HIV among white men who have sex with men in older age groups demonstrates the need for ongoing efforts to keep gay and bisexual men HIV-free over the course of their lifetimes."
For all new U.S. cases of HIV in 2006, white men who have sex with men accounted for 46 percent of cases, followed by gay or bisexual black men, who accounted for 35 percent, and Hispanic gay and bisexual men, at 19 percent.
Women, especially black women, are also affected by HIV. "Compared to women of all races, black women bear the heaviest burden of HIV," Fenton said.

Among black women, the incidence of HIV was 14.7 times higher than for white women. Among Hispanic women, the HIV infection rate was 3.8 times higher than that for white women, according to the report.
Hispanics are disproportionately affected by HIV, Wolitski said. "Hispanics represent 18 percent of new HIV infections while representing 15 percent of the total U.S. population," he said. "Men make up 76 percent of new infections among Hispanics, the majority of whom were men who have sex with men."
In August, the CDC released new estimates of the number of HIV new cases in 2006, in the United States, which now total 56,300 and are significantly higher than the previous estimate of 40,000. "We learned that the HIV epidemic was worse than previously known," Fenton said.
These findings should renew a sense of urgency about HIV prevention, Fenton said. "To be able to end the HIV epidemic in the United States, it is absolutely essential that we reverse the years of increases of HIV incidence among gay and bisexual men," he said.
A study by the CDC found that 80 percent of gay and bisexual men have not been reached with intensive HIV-prevention methods that are most effective, Fenton said.
"Today's analysis serves as a powerful reminder that the U.S. epidemic of HIV is far from over," Fenton said. "The US epidemic will end only when all of us realize that ending AIDS is possible. We need to reduce the stigmatism, racism and homophobia that impede our ability to fight HIV."
More information
For more information on HIV/AIDS, visit the U.S. Centers for Disease Control and Prevention.

The St Andrew North Police say that yesterday they held the most-wanted man in their division in bed with another man.
THE STAR was told that during an early-morning raid carried out at a two-room house in the Harriman Close area of Jacks Hill, St Andrew, Damion Walker, otherwise called 'Bruno', was captured.
Walker was wanted in connection with a double murder that occurred on July 27, 2007, along Park Lane in the Red Hills Road area.
During that incident, Camille Daley and Clive Baker were killed. A warrant had been issued for Walker's arrest in connection with this crime.
He was also being sought by the police for the murder of Eunice Campbell, who was killed earlier this year along Oddman Lane in the GrantsPen community.
Walker, THE STAR was told, was found in bed with his driver and alleged accomplice, Jason Hart, otherwise called 'Tallman'. Hart, the police say, is being held for harbouring a fugitive, but could face other charges.
Decline in HIV deaths (In Jamaica)
Chief of Epidemiology and AIDS in the Ministry of Health and Environment, Dr Peter Figueroa, has said that although the incidence of sexually transmitted infections (STIs) continues to rise, the death rate from these infections, particularly HIV/AIDS, has been declining.
This he says is due to the success of the Ministry's national AIDS/STI programme.
Persons unaware
Dr Figueroa, speaking at the International Conference on Adult Education at the Jamaica Pegasus Hotel, recently, said it is estimated that there are 25,000 to 27,000 people living with HIV in Jamaica and that, as many as 12,000 are not aware that they are living with the virus.
He urged all sexually active persons to get an HIV/AIDS test done in order to adequately tackle this epidemic.
"We need to expand testing. Everyone needs to get tested once you are sexually active and we're trying to encourage that," he said.
"We estimated an adult HIV prevalence of 1.5 per cent. For the last 10 years the prevalence of HIV among pregnant women in public clinics, has remained stable at 1.5 per cent. It means that we have been able to put some hold on the spread, but it is not yet adequately going down but what is encouraging there, is that the death rate has come down significantly and that is due to our anti-retroviral (ARV) treatment programme," Dr Figueroa explained.
He said, however, that the prevalence among those who are most at risk, like homosexuals, is very high and is estimated at 25 per cent. Similarly, surveys show that the rates are significantly high among female sex workers.